How It Works

Matching
Algorithm
Advice
Delivered
Tailor
Needs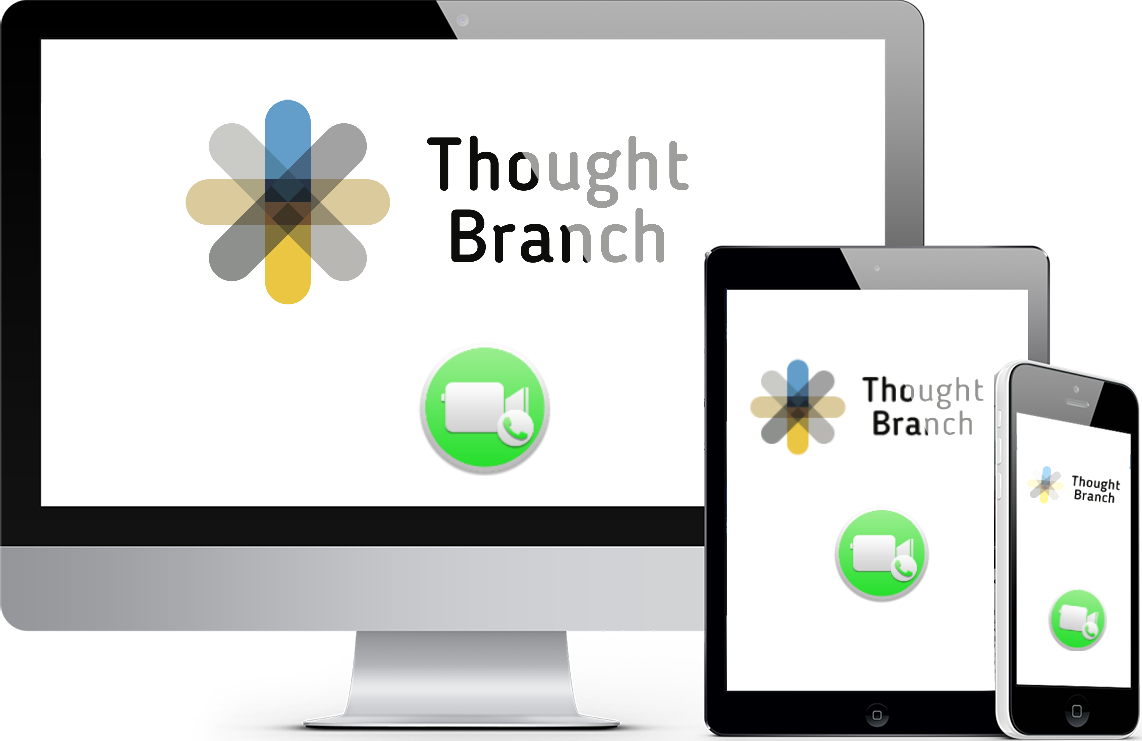 1. Matching Algorithm:
Thought Branch automatically matches you to relevant, pre-validated Experts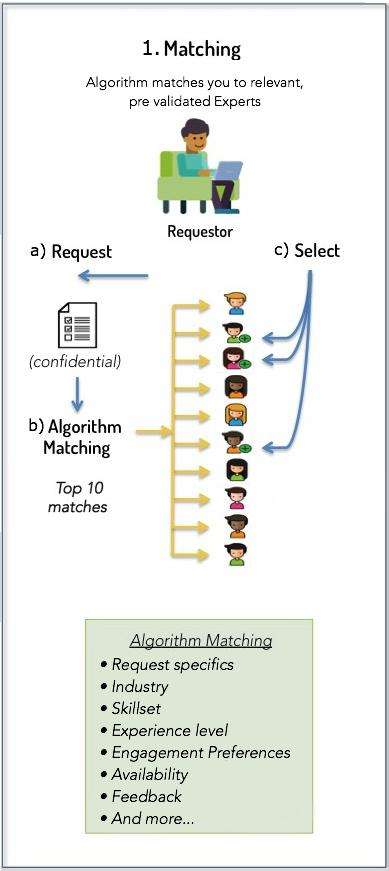 2. Advice Delivered
Conducted over video or audio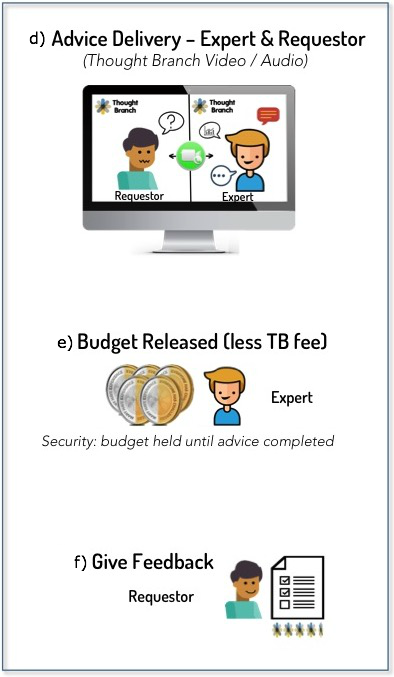 3. Tailor Needs
Determine your need around advice stage or proceeding with a project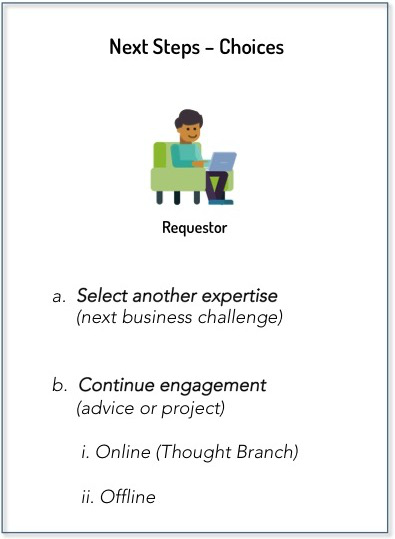 Why Thought Branch?
Let our algorithm

do the search & selection for you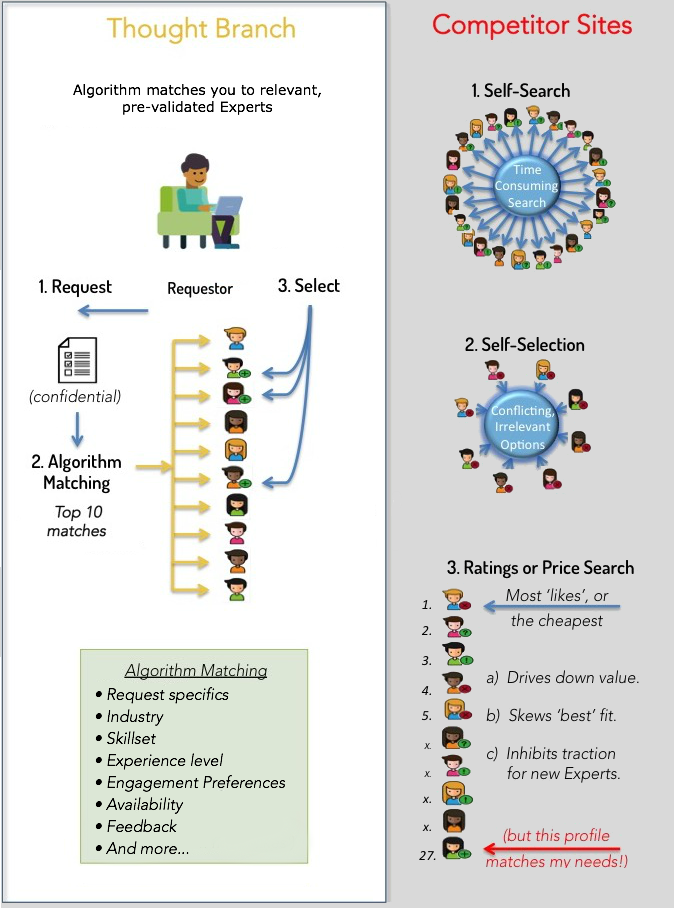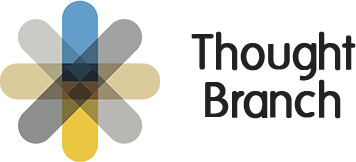 Experts and Answers
Matched. Tailored. Affordable.